Low Season
Chefs & Housekeeping Included
Effective Dates
01 January - 07 April
22 April - 02 June
16 September - 31 December
High Season
Chefs & Housekeeping Included
Effective Dates
08 April - 21 April
03 June - 30 June
26 August - 15 September
Top Season
Chefs & Housekeeping Included
Effective Dates
01 July - 25 August
If you would like to make a booking please contact our villa manager for further assistance. The reservetion for your desired dates will be valid for 48 hours until rental agreement and initial deposit is made.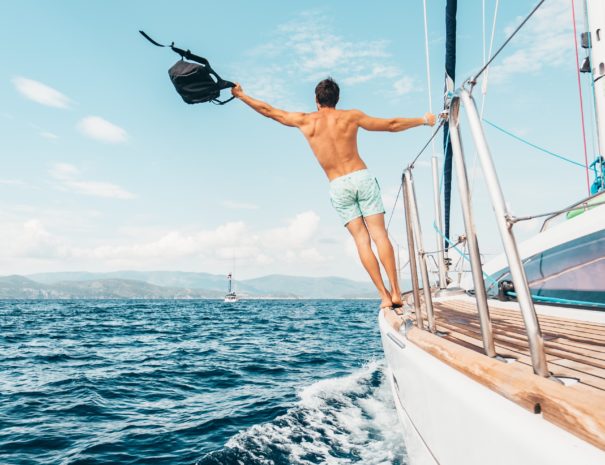 There are many different things that could offer pleasure momments around the island. We could customize an excursion with an off-road vehicle as many of Kea's roads are still unpaved, but that's part of its magic. You'll need a car to explore the wilder, eastern side of the island where dirt roads reign. We could offer a daily cruise around the island as Kea's coastline has over 30 beaches, but most are only accessible by boat. Since Kea has 81 kilometres of walking trails, part of an ancient network that connected the city-states, you could also arrange for a hiking adventure. Or you could combine whatever it pleases you the most. We can help arrange things for you in the best possible way.
Make your stay at Nomios Villas a journey to euphoria. Enjoy the beautiful scenery of the island while practicing a morning Yoga session in the privacy of our luxury villa and let meditation, asanas and breathing exercises make your practice a memorable experience. Wake up your senses with a morning running adventure, join a fitness class with your friends or enjoy a fun aqua class under the guidance of a wellness trainer. Relax your body and mind with our spa therapists while experiencing the extreme beauty and ambient environment of the villa.
Let yourself enjoy an unforgettable experience of relaxation and rejuvenation at the Nomios spa offering a variety of therapies for face and body including hydrating therapies to recover your skin, beach body and detox treatments as well as relaxation, deep tissue aromatherapy and the Nomios signature treatments. 
Our wellness team can plan a personalized wellness package to meet your needs and desires whether you wish to boost your energy, to detox or hydrate your body. We will create for you a program  including a combination of training sessions, SPA treatments and special fresh organic juices and meals under the personal care of our experienced chef
. 
Treat yourself and combine your luxurious stay with healing massages and facial treatments.
Nomios Villa utilizes the benefits of special spa products and is exclusively cooperating with Ariadne Athens for facial, body and massage spa treatments. Merging unique bio-actives with natural and rare, organic Mediterranean ingredients, Ariadne Athens aspires to provide the ultimate skin care experience, with products which promise to give the skin a soft and delicate texture, embellishing its inner beauty.
Regardless of age or skin type, Ariadne Athens provides a complete deluxe line of skin care products and treatments for face and body.
Our products' natural composition promises to make the skin feel revived and refreshed immediately, and establish a healthy and youthful look with long-term use.
We can provide you with a personal tennis coach if you want to improve your tennis skills or make your first steps being a tennis player during your stay at the villa. Even though we can arrange for a last minute private lesson after your arrival at the villa, prearrangement of a tennis lesson package few weeks before your arrival, we'll be able to give you better pricing and maybe book a more experienced and qualified coach from Athens.